Indonesia – Philippines – Mexico
Calayan, Cagayan, Philippines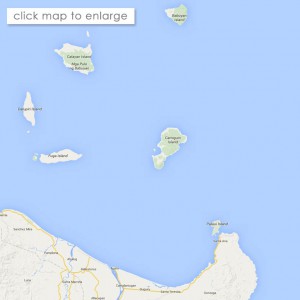 Calayan is a municipality in the province of Cagayan, Philippines.It is located in the South China Sea, in Luzon Strait north of Luzon Island. The town is composed of four of the five major islands of the Babuyan Islands namely: Calayan, Camiguin, Dalupiri and Babuyan Island.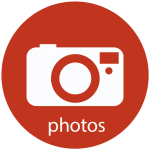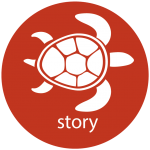 Malapascua, Cebu, Philippines
Their first impression of Malapascua will stay with visitors for a long time: exceedingly beautiful, pristine stretches of white sand, crystal clear waters lined by coconut trees and a dozen scattered, traditional-style resorts. Over the years this has changed, however, as the number of visitors has shot up. More and more concrete buildings, like hotels, are springing up, replacing traditional houses. Malapascua is a diving destination. Its main attractions are thresher sharks, mandarin fish and pygmy seahorses, to name but a few.
Moalboal, Cebu, Philippines
Since the 1970s, Moalboal has developed a tourism industry based on recreational diving and beaches. Extending into the sea, the Moalboal peninsula on the southwestern tip of Cebu, is bordered to the west by the Tañon Strait. The main tourist attraction in Moalboal is recreational diving, which is very good, even by Philippine standards. The reefs along the west coast of the Copton Peninsula are home to a great variety of marine life and Pescador Island about three kilometers off the coast is the most popular dive site. The reef that surrounds the island's entire coastline has made it ideal for scuba diving, snorkeling and freediving. Divers can enjoy easy access to the reef, since this is close to the shore and the seabed is shallow at first, but features a sudden drop of 40+ meters a little farther out.
Puerto Princesa, Palawan, Philippines
Puerto Princesa is a city located in the western provincial island of Palawan, Philippines. In terms of land area, the city is the second largest geographically after Davao City. Today, Puerto Princesa is a popular tourist city with many beach resorts and seafood restaurants. It has been acclaimed several times as the cleanest and greenest city in the Philippines.


Tubbataha Reef, Philippines
The Tubbataha Reefs Natural Park is a protected area of the Philippines located in the middle of Sulu Sea. The marine and bird sanctuary consists of two huge atolls (named the North Atoll and South Atoll) and the smaller Jessie Beazley Reef. It is located 150 kilometres (93 mi) southeast of Puerto Princesa City, the capital of Palawan province.The uninhabited islands and reefs are part of the island municipality of Cagayancillo, Palawan, located roughly 130 kilometres (81 mi) to the northeast of the reef.